Store Hours:
Monday - Saturday: 10:00am - 5:00pm
Sunday: 1:00pm - 4:00pm

Our NEW Block of the Month, "Heirloom Blooms" will start in August 2014! This beautiful Block of the Month is not only beautiful, but also made from wool! Contact the store for more details!



I Love Fabric Days!
We will be having a contest for "I Love Fabric" days. Please take a picture of your "stash" and bring it into the store before August 16th.
Category 1 - Largest Stash
Category 2 - Most Organized Stash
Category 3 - Most Unorganized Stash
A gift store certificate will be awarded to the winner of each category in the amount of $25. Winners will be announced the following week. All entries must be received by August 16th.
Store gift certificates must be picked up at the store, we will not mail.
Photos may be brought into the store or e-mailed to Quilterstash@aol.com
***Please NOTE: If e-mailing photos the following information must be included: Your Name, Email Address and Phone Number.***

July Bunny Hint: Go to the Catalog first, then to Northcott Fabrics, the bunny is in Shimmer Blue lagoon.

August Bunny Hint: Go to the Catalog first, then to Northcott Fabrics, the bunny is in Shimmer Sunglow.



Judy Neimeyer's Mariner's Compass Quilt is beautiful and no matter what color scheme you choose, you will have to show it to all of your friends! We have the Original and Brown Color Scheme available in kits. If you want to pick your own colors, we also have the pattern that you can purchase.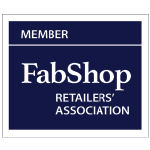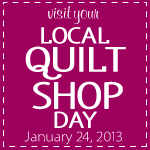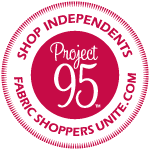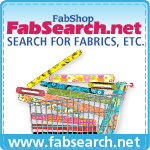 The Girls of Quilter's Stash:
Susan, Anna Marie, Michele,Sharrel, Patty, Lois, & Carolyn

Create your OWN Class
You can build your own class by grabbing 2 friends (Minimum of 3 people) and we'll create a class just for you! If you have any questions or would like to arrange your own class, please visit the store or call us at 970-686-5657.

10% Off for Traveling Customers - If you are traveling in our area and come over 100 miles, you will receive 10% off regular priced purchases with drivers license (for proof of address). We look forward to seeing you!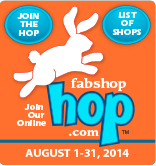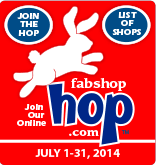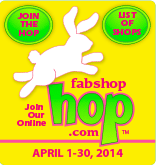 Web Site Design & Programming by
Key to the Web,LLC ©